Wind Spinner With Three Spinning Flowers And Butterflies
🌺 METAL WIND SPINNER: Add new life to your landscape with this Large Wind Spinner with Three Spinning Flowers. Just plant this eye-catching, artistic accent in your garden, and you'll be ready for spring's arrival. No matter the season, you'll love the movement and color it brings to your yard.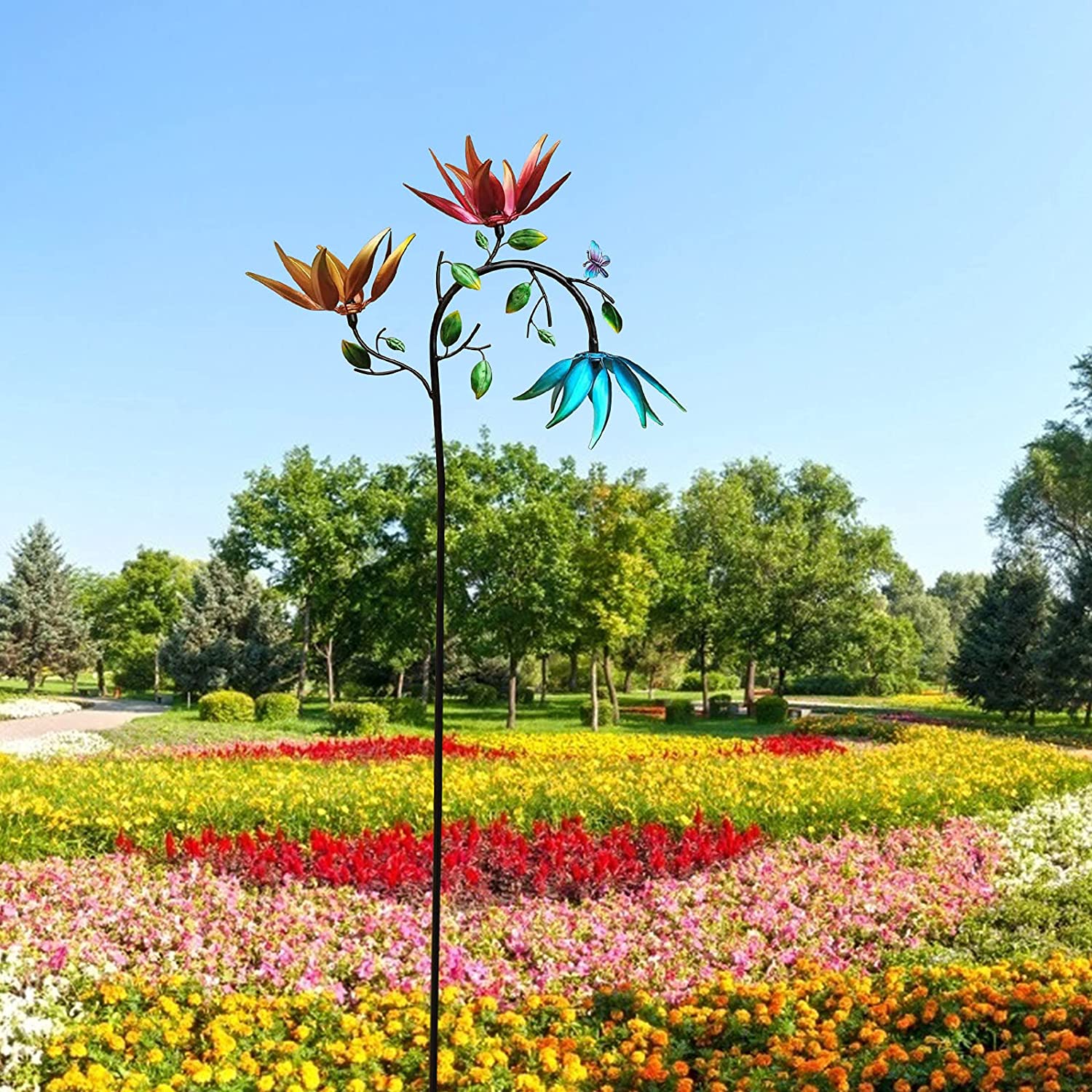 🌺 LARGE SIZE: Oversized spinner is unique and eye-catching,Each spinner flower is a different color and moves independently.Metal art for yard, garden and landscape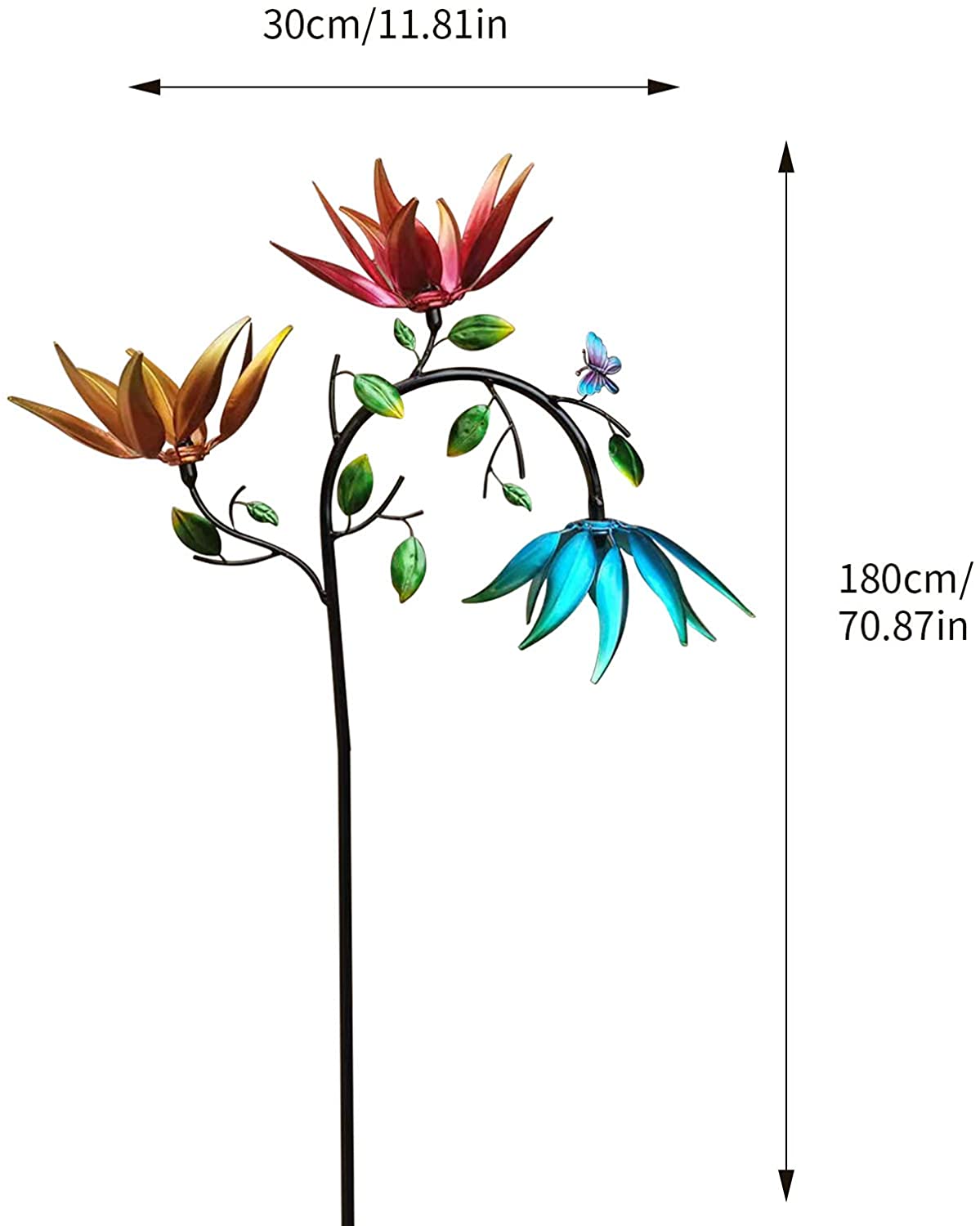 🌺 EXQUISITE DESIGN: Our seasonal outdoor decorations are all about the details. You'll enjoy a beautiful outdoor kinetic wind spinner with a three tier flower cascade of yellow, pink and blue blooms and butterfly accents. The stunning accents look gorgeous and add stunning springtime details to your lawn. This decor brings color and life to your home as it shines in the sunlight. Made of fade resistant materials, you can be sure this product will last season after season!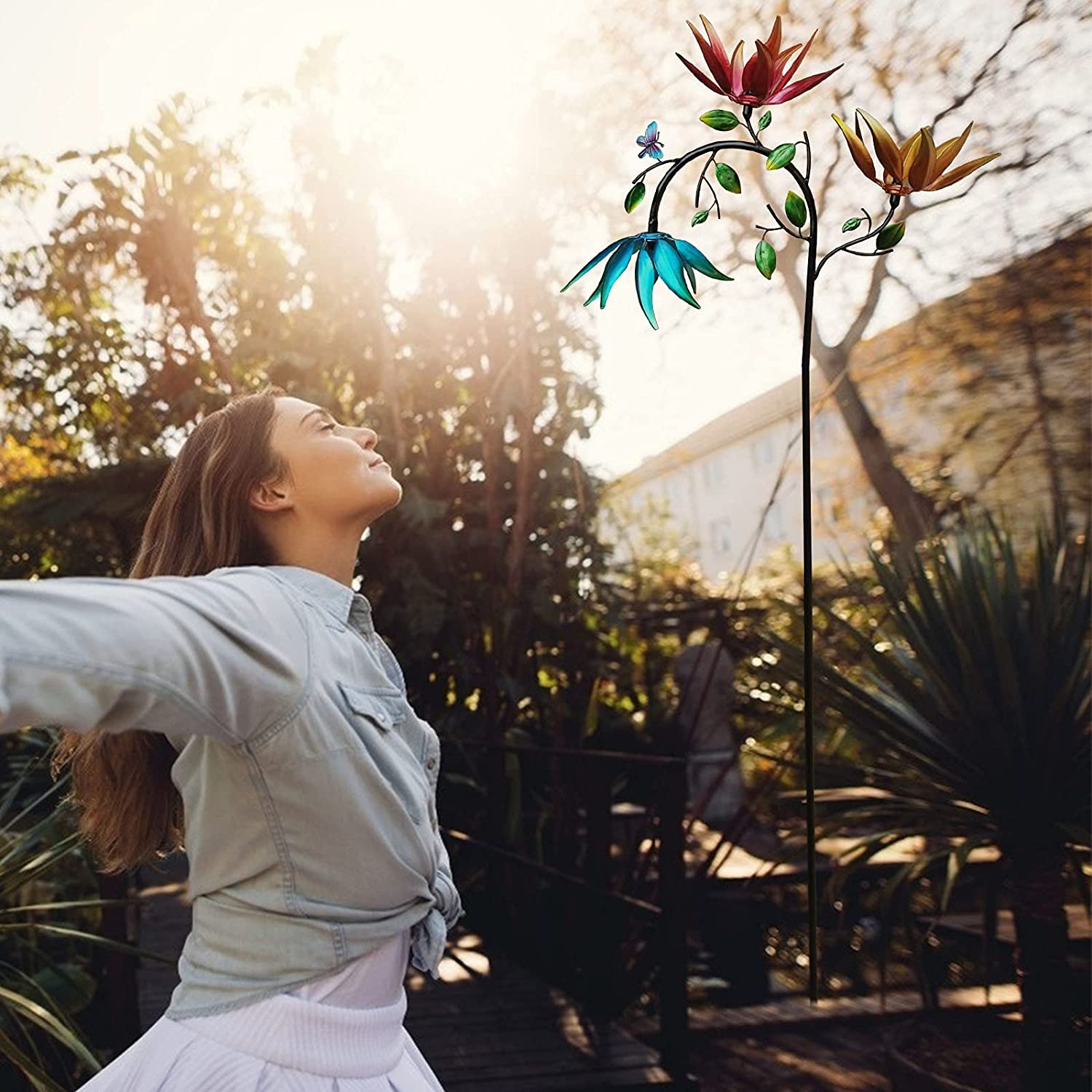 🌺 OUTDOOR COURTYARD DECORATION: Beauty that matches that of nature. Dream about your garden surrounded by colorful flower blooms, your friends enjoying your outside space, and your stunning, durable Evergreen Garden spring and summer decorations bringing extra joy to your life. This unbelievable item will be the perfect addition to your space all year long!
🌺 COURTYARD ARTWORK: Three independent spinning flowers accented with leaves and butterflies. Metal with a durable, all-weather finish.