Stretch Square Jacquard Recliner Chair Cover 4 Pieces
$46.99
4-Pieces Design Recliner Chair Cover for Perfect Fit
Features:
Fabric with New Pattern: Our recliner cover is crafted from durable and soft knitted jacquard fabric, embellished with unique three-dimensional large checks, it not only looks modern and nice, but also feels smooth, extra soft, delicate and thick, breathable and comfortable when you sit on, durable and wear-resistant during your usage.
4-Piece Design: The stretchy reclining chair covers including 2 pieces armrest cover, 1 piece footrest cover and 1 piece backrest slipcover. The 4-piece design is more fit, eliminating the need to use foam sticks to plug excess fabric, thus saving installation time.
Side Pocket: Our recliner slipcovers are designed with a practical pocket on the side, you can easily reach your belongings while sitting in the recliner chair.
Protect Your Recliner: This upgraded cover for recliner chair are highly stretchy so it conforms to most recliner chair shapes, such as manual and electric styles recliners. The super stretchable bands at the every reclining chair cover bottom provides full coverage and non-slip, which can protect your recliner from daily wear and tear and accidental stains, such as footprints, pet scratches, bites and paw prints.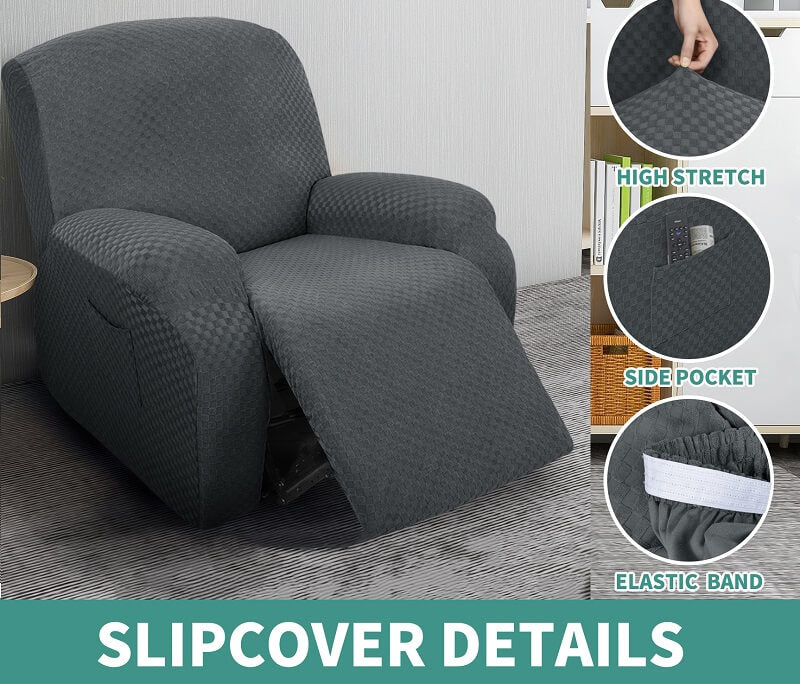 Installation And Care: The magical 4-piece recliner slipcovers are really effortless to put on and off. Referring to the Installation Guidance, you can finish installment in a short time by one person. The recliner chair slipcovers are machine washable, for good and easy maintenance better wash at cold water or below 30 degrees Celsius. Please do not bleach or iron.
The suitable size range is:
Sofa Back Height: 29"-37"
Sofa Back Width: 24"-33"
Sofa Bottom Width: 24"-37"
Sofa Side Width: 26" to 34"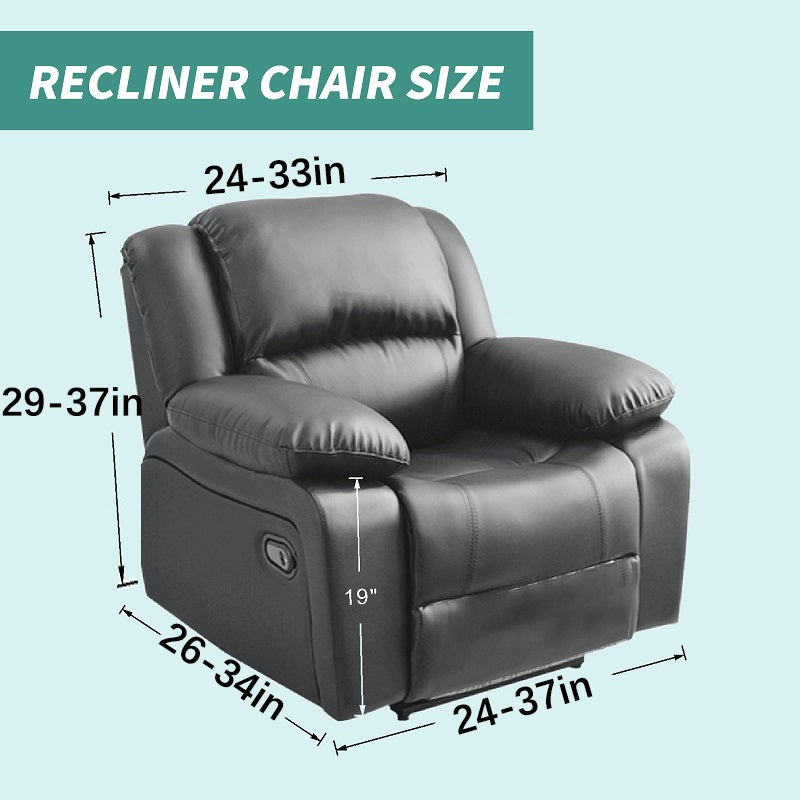 Installation Guidance
Position the slipcover with the labels.Evenly slip on the furniture,Align the seams.
Using the 2 sections arms cover the arms on the recliner.
Stretch out the recliner so that the seat cover extends forward.
Attach any elastic straps beneath the recliner.Tip the recliner on its side to gain access to the underpinnings.
Adjust the cover to make sure it fit the furniture.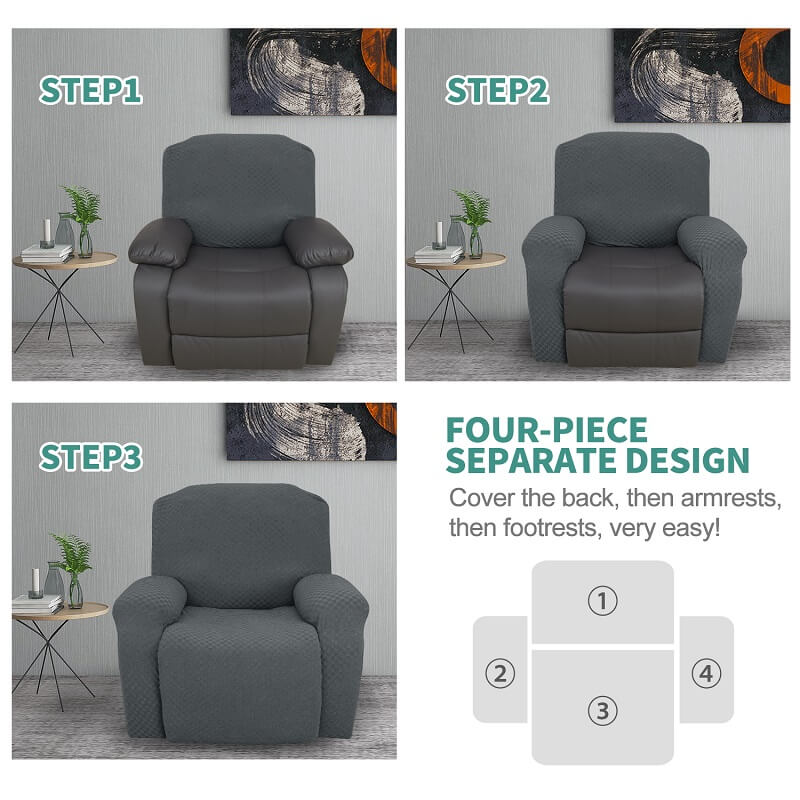 Package Includes:
1 pc x Recliner Chair Cover(4-pieces set)