Snooze Right™ - Orthopaedic Memory Foam Pillow
The world's comfiest memory foam pillow. Guaranteed.
Memory foam for out-of-this-world comfort

Promotes circulation to relieve pressure on problem areas.

Ergonomic design relieves pressure on the lower back.
Correctly positions your head and neck for the best night's sleep.
Are you tired of sleeping with pillows that just aren't right for you?
There's nothing worse than waking up with an awfully stiff neck.
Chronic neck pain. Bad mood every morning. Constantly feeling tired.
Sound like you?
You have the opportunity to make a change. The Snooze Right™ from Kenko Back eliminates neck pain allowing you to experience an amazing nights sleep. EVERY NIGHT
Is Your Pillow The Culprit?
We all know how frustrating it is waking up with a neck stiffer than a board. Those best laid plans, ruined by neck pain.
The Snooze Right™ has an ergonomically contoured design to keep your neck & spine in ideal alignment while you sleep. Correctly positioning your head and neck so you can enjoy a deep sleep and wake up refreshed.
So switch out that old pillow for your own Snooze Right™ and say hello to life-changing sleep (and goodbye to a sore neck).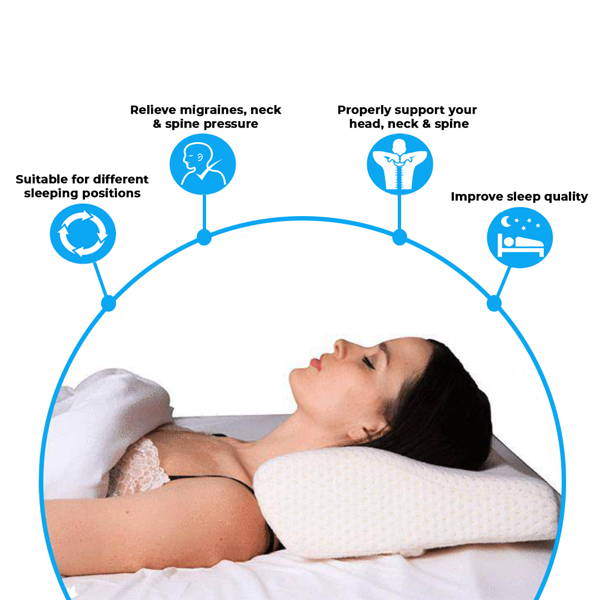 Experience Instant & Long-Lasting Benefits
The Snooze Right™ will bring:
- Instant neck pain relief
- An deeper sleep every night
- Posture improvement

- Reduced stress & anxiety
- Improved circulation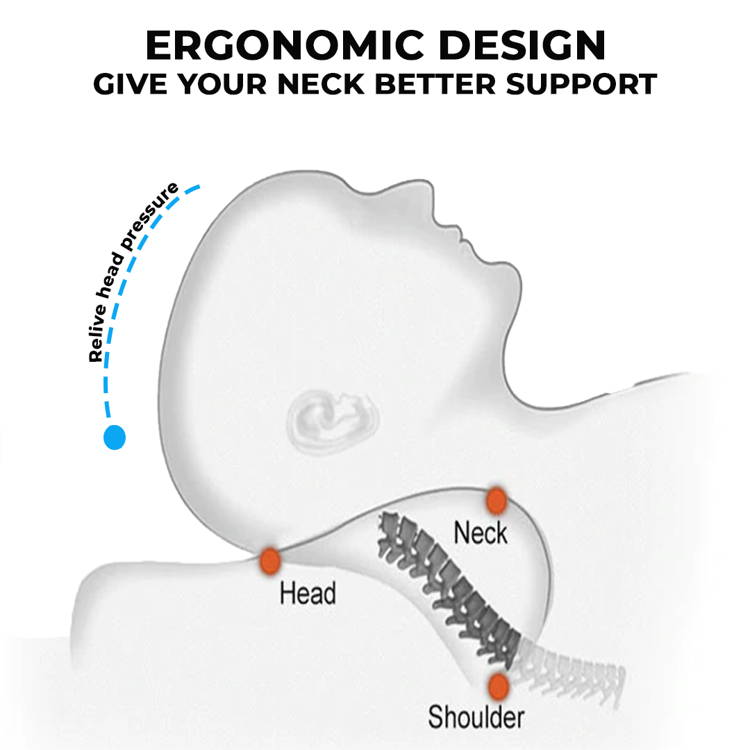 You've probably heard about memory foam by now but can it really improve the quality of your sleep?
The Snooze Right™ uses innovative memory foam technology to intuitively mould to your body in response to heat and pressure and evenly distribute your body weight
What does that mean?
A pillow that continually adapts to provide you an amazing nights sleep. The soft memory foam relieves the burden on your body to give you that weightless feeling (Imagine sleeping on a cloud).
Our pillows are made with high quality material so you don't have to worry about them losing shape or density.
Think back to the best nights sleep you've had. Now you can get that every night with the Snooze Right™