Mesh Inspired Adjustable Laptop Stand
$34.99
As implied by its name, BC Mesh is inspired by the simplistic yet practical mesh design. 
The mesh metal platform of BC Mesh helps to dissipate heat of your laptop / tablet / phone to help prevent hardware from heat damage. 
Underneath the mesh metal platform is a strong and durable cold rolled steel that help to adjust the stand height.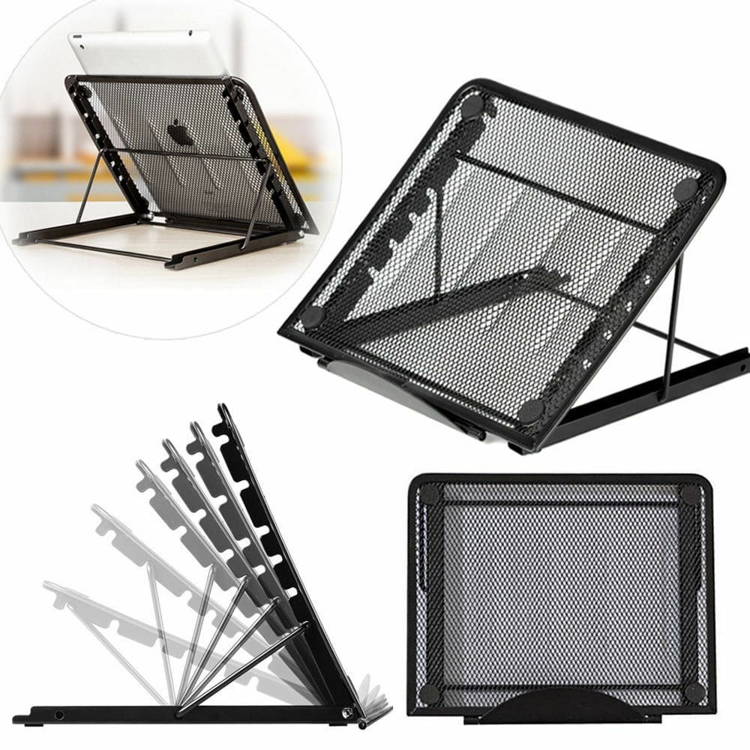 Six-Level Height Adjustment
BC Mesh allows six levels of height adjustments from 3 to 7 inches. 
Positioning your laptop at a personal comfort viewing level is proven to be able to reduce glare and eye strain. 
BC Mesh can be easily adjusted for reading or typing at your most comfortable level.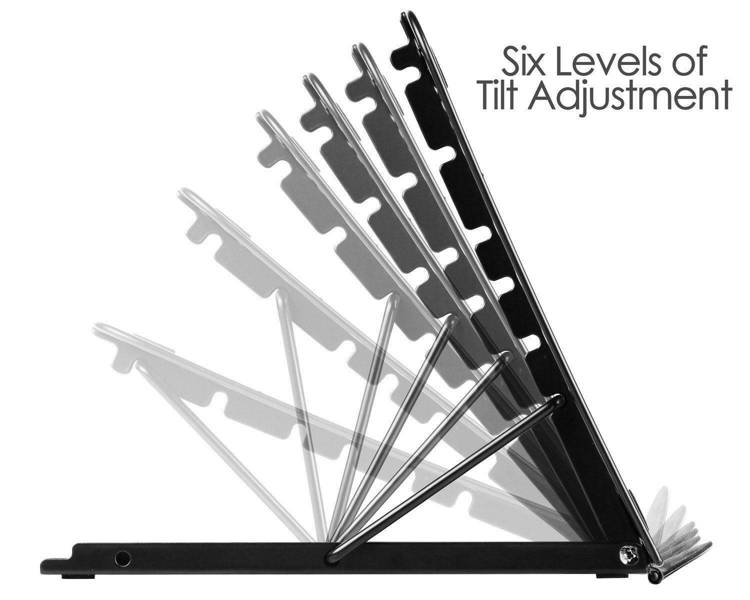 BC Mesh can be used to support laptop, tablet, iPad, book, sketching pad, etc.
Note: BC Mesh is not suitable for laptops over 15.6 inch.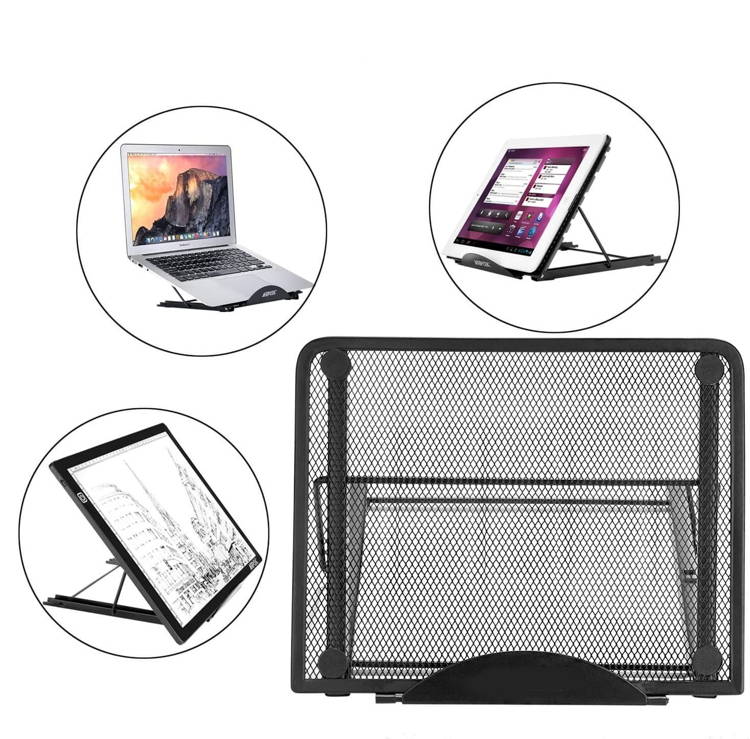 Small & Light, Yet Powerful
The dimension of Revo Mesh is only 9.52" (L) x 7.48" (W).
With its foldable design, BC Mesh can be folded and easily fit into a bag.