Halloween Decor double Skin Bloody Skeleton Mask
This double-layered Halloween Mask has a removable extra face! The first layer of the mask is a bloody skull, and the second layer of the mask is a joker face with a big mouth and red slashed smile, which is removable. This will for sure scare anyone in any situation.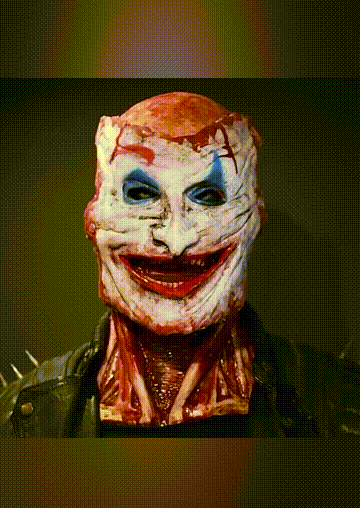 The Halloween Mask gives full cover to your face, head, and bust which provides an all-round extra terrifying effect and helps you save time and money on make-up for Halloween, carnivals, pranks, magic shows, dress-up parties and so on.