Baby Swim Float With Sunshade - Infant Flotation Device - Non Inflatable Pool Trainer
$64.99
Summer is coming Fast! Get your little one beach-ready with our Infant & Toddler Safety Pool Floater With Sunshade. With maximum comfort, your baby will have a blast while learning how to paddle and kick in the water safely and in a natural position.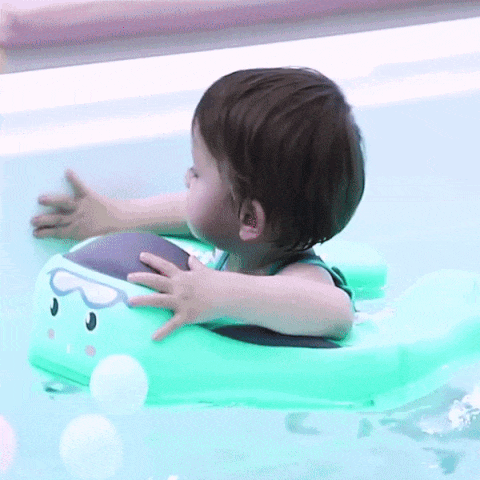 Suitable for babies: up from 3 months - 24 months old.
Non-inflatable: Made with high quality, environmental friendly Pearl Foam, no need to inflate.
Maximal safety: It has a Safety lock and Harness System that ensures your baby doesn't slip.
Anti-flip design: it has widened sides for maximum buoyancy and the front of float is heightened to avoid tipping over.
Global EN13138 water safety certified.
6 STEPS TO USE

Your child's safety is our #1 priority
The Baby Swimming Float™  is built with widened sides for maximum buoyancy and a heightened front to remove all risk of accidental tipping over in any direction. 
Your baby will still be able to see and touch the water comfortably, We have also included a groove in front to rest their chin. 
You can also place your baby backward! Our upgraded Sturdy Safety lock and Harness System ensures your baby doesn't slip when they are vigorously paddling.
Easy to take wherever you go..
Our Baby Swim Float™ is lightweight and very portable, you can take it to the beach, the pool, the tub, and even in a bathtub! to get your baby comfortable and confident in water before entering the pool, so use it where ever you want!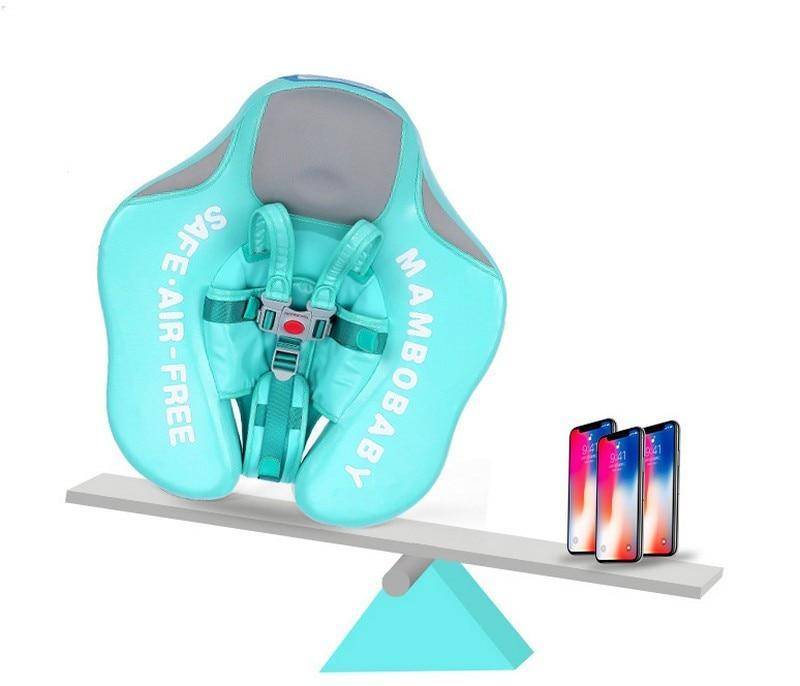 No need to inflate any more!
There is no need to inflate the ring! It is made with a pearl-foam liner which is constructed from millions of tiny capsules. 
Never again get that dizzy feeling from having to inflate your child's flotation device. Save yourself the time and effort with the always-ready-to-use solid swim ring.
Confidence is built at an early age.. 
As it's Designed for maximum comfort, It will make your little one accustomed to water in no time., your baby will build confidence and feel independent as he learns to paddle and kick in the water in a natural and safe position. 
Ergonomically designed for maximum comfort - Allows your baby to learn to swim on their belly in a 45-degree neutral position instead of an unnatural vertical position.
The 45-degree position will allow your child to stay above water while being able to see and touch the water comfortably .
Upgraded into 2 swim ways: backstroke and breaststroke. backstroke for 3~12 months, breaststroke for 3~24 months. 
SPECIFICATIONS:
Suitable for babies up from 

3 months - 24 months old

EN13138 WATER SAFETY CERTIFIED
Suitable for babies with sensitive skin (Swim cloth)
Material: TPU eco friendly (Thermoplastic Polyurethane)