6PCS Car Auto Wheel Tire Tyre Air Valve Stem LED Light Cap Cover Accessories
Universal: Suitable for Schrader valve and dunlop valve ,cars, motorcycles, electric cars, bicycles. not suit for Presta valve unless put adapter .
Function: The LED flash tire light has the function of indicates a warning light and decoration night driving, can enhance visibility at night and in bad weather to ensure safety
Easy to install: No tools are needed,easily attach it to your bicycle, motorcycle or car's wheel
High quality: The LED wheel tire valve cap light made of high quality alloy and plastic,durable. So you won't be worry about the quality even after a long time using it
Package include: 6PCS LED Valve Bike Lights(Mixed Colors).It's the perfect gift for kids, boys, girls
When your wheel starts to move, it automatically flashes and forming a colorful aperture of light which make your car/motorcycle/bicycle look beautiful. it will be turned off after the wheels stopped 10 seconds. It has waterproof and power-saving functions.
Description:
Product Name: Tire Light
Suitable for models: universal
Installation location: vehicle valve
Product material: light alloy
Product line: independent circuit design, composed of light control circuit, dynamic induction circuit, light-emitting circuit
Product power supply: 3 sections AG10 button battery
Product introduction:
The cool and delicate hot wheels are composed of dynamic sensing circuits and lighting circuits. 
The LED light is brightly lit, independent circuit design, no need to change or connect the circuit itself. 
Tighten the valve on the tires of cars and motorcycles. At night, as long as the car starts to move, it will emit a charming aura along with the vibration of the tires. At the same time, it has a waterproof function, called a hot wheels.
No need to change or connect the circuit of the car itself, tighten it on the valve of the car wheel
Installation Instruction & Note
*Please put in the batteries in accordance with the anode and cathode.
Note 1: The anode should turn towards to the bosom.
Note 2: You could install successfully when you level to the Mounting slots.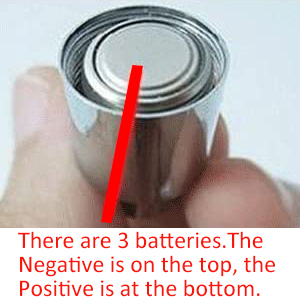 The package includes:
6 x wheel light
3 x AG10 button batteries per light