THE ULTIMATE Mini Portable Air Conditioner
$59.99
Keep Cool This Summer Anywhere You Go!
This Mini Portable Air Conditioner is designed to be compact and powerful with the feel of arctic air effectively cooling  the rooms of your choice in minutes, day or night.

This new device lets you quickly and easily cool any space. It is lightweight and small so it can be carried anywhere. Enjoy the powerful coolness in the office, bedroom, kitchen, garage, outdoors, and much more!

Whether you're at home or at the office, you'll find that it's convenient and easy to cool off with your own portable AC unit device in a matter of minutes.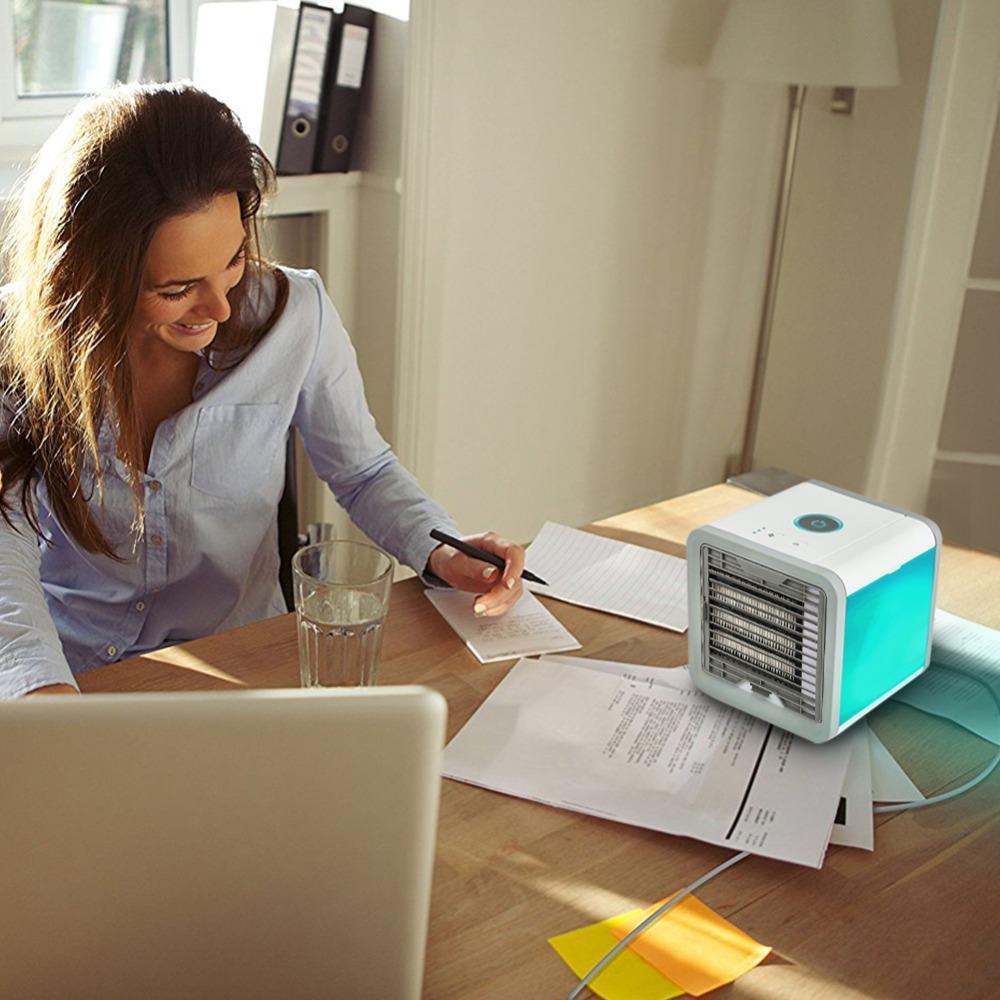 Your Own Personal Air Conditioner
✅ EVAPORATIVE TECHNOLOGY WITH 3-IN-1 COOLING
This chilling Portable Cooler combines the functions of a cooling fan, a humidifier, an air purifier, and a soothing, 7 color night light, all in one, portable, compact device. This handy air conditioning fan allows you to create your own personal comfort zone for you and your entire family!
Our Portable Mini Air Conditioner is a high-tech device that can be used all year round for the whole family. It really makes a difference both on your health and your pocket!

✅ ENERGY & ECO-FRIENDLY
This smart Air Conditioner consumes little energy and has an Advanced Proximity Sensor that automatically turns off the unit. This way you don't have to worry about high electricity bills and excessive energy consumption.
✅ EASILY SETS UP IN SECONDS
Just add water and plug in to enjoy the cool powerful air. The Portable Mini Air Conditioner is very easy and convenient to carry and is perfect for your home and office. With built-in breathing LED lights, this portable AC has the ambience to put you and your kids right to sleep.
✅ Stylish & Portable
 It's light-weight and portable which allows you to cool off anywhere and anytime of the day. It fits nicely on your desk, nightstand or coffee table – wherever you need it! It's great for dens, reading nooks, work, dorm rooms, offices, home offices, campers, workspaces, benches, basements, garages and more!
Functions
✔︎ Durable long life battery, up to 36hrs of use when fully charged and a charging time on under 8 hours.
✔︎  Silent, No more annoying noisy fans. Our air conditioner contributes to the tranquility of your home by making no noise. 
✔︎ Large water tank, will last over 24hrs per refill.
✔︎ Small and convenient, extremely easy to move around your house and can fit practically anywhere you want it to.
✔︎ Aesthetically pleasing, slick modern design means it fits in with all decor.
✔︎ Wide angle air projection, a problem with most modern day fans is how close you have to sit to them to feel an effect. The mini air conditioner covers a large surface area meaning you don't all have to huddle around it to feel the breeze.
✔︎ Mist, you have the option of a gentle mist to be pushed out of the air conditioner if you're after a quicker cool down after a long day.
✔︎ Wireless/USB powered, No wires no hassle. Place the air conditioner wherever you fancy and simply charge with a USB port.
✔︎ Gear controlled 3 gear control, allowing you the perfect breeze depending on the temperature that day.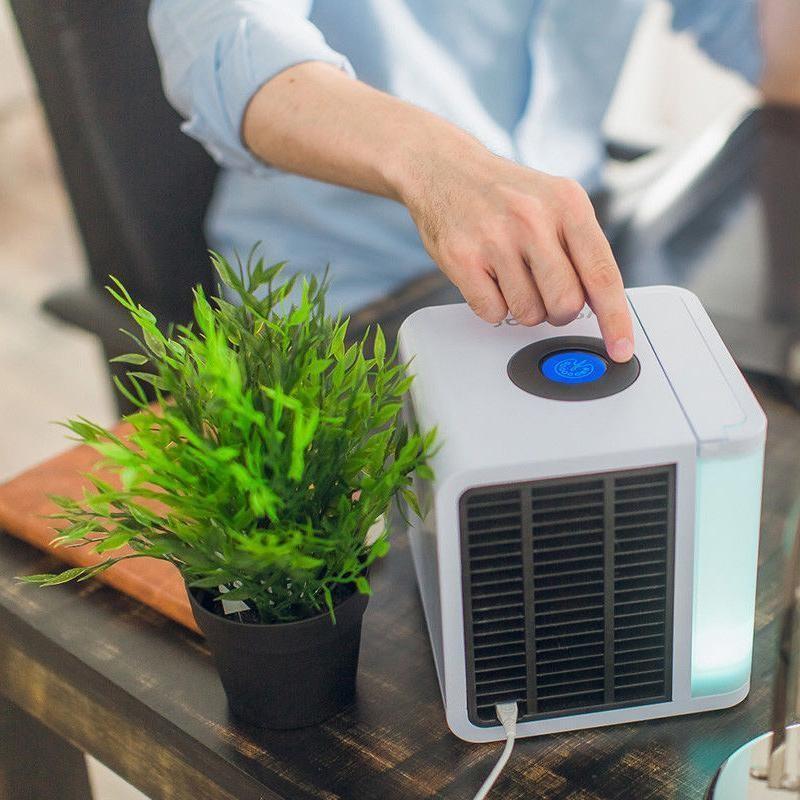 Packing list:
1 * Personal Air Cooler
1 * USB Cable
1 * User Manual